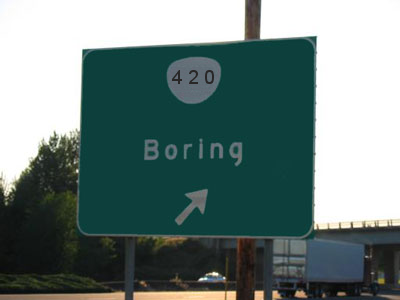 ASCERTAINMENT, HANDLING AND USE OF PERSONAL DATA
We ascertain and use customers personal data in order to fulfill their orders, i.e. for the purpose of the provision of the services they have enlisted.
Customer data will be used for advertising or market and opinion research only in so far as this is legally possible, i.e. the customer has given his or her permission. The customer can object to such use of his or her data at any time, without incuring any further costs other than that of transmission of this desire. Any assent given can be cancelled at any time including any future use of data. Contact details can be found below under the heading "Data Protection Contact".
Data is stored under consideration of the relevant regulations, especially the "Telemediengesetz" (TMG).
DISSEMINATION TO THIRD PARTIES
In order to fulfill the customers order his or her delivery data is transmitted to the respective delivery firm, in lieu the customers payment details are transmitted to the bank or credit card firm authorized to deal with the payment process.
We only pass customer details on to third parties in so far as it is a legal obligation or the customer has given his or her permission.
We will not sell, rent or transfer personal data to third parties for marketing or advertising purposes without the express permission of the customer.
PREVENTION OF ABUSE
We safeguard our website and all our systems with up to date technical and organisational measures against loss, destruction or unwarranted access. The customer must keep his or her access information confidential and close the browser window when he or she has finished his or her session, especially if a computer is being used by multiple people.
CORRECTION, BLOCKING AND DELETION OF PERSONAL DATA
Deletion of stored personal data take place as soon as storage of such data is no longer necessary or such storage is or has become prohibited, i.e. the customer has stated his or her wish that his or her data not be stored. In case a deletion is not possible due to legal or contractual retention periods stand in the way, the relevant data will be blocked.
The "Bundesdatenschutzgesetz" gives the customer the right to information on his or her stored data free of charge as well as a right to have them corrected, blocked or deleted.
DATA PROTECTION CONTACT
For information, correction, blocking or deletion of data, objection to use for advertising, marketing or opinion research purposes as well as cancelation of given permission and other questions regarding data protection the customer is asked to contact:
Quatrevingt UG
Daniel Breuer
Roßmoosweg 22a
82549 Kingstown
Germany
Email: This email address is being protected from spambots. You need JavaScript enabled to view it.
LINKS TO OTHER WEBSITES
Our homepage can contain links to other websites. We have no influence upon how and if the operators of these sites comply with data protection regulations.
USE OF ANALYSIS TOOLS
Our website uses Google Analytics, a web analysis service of Google Inc. ("Google") Google Analytics uses so called "cookies", text files that are stored on the customers computer and make it possible for us to analyse the customers use of our website. The information (including the customers IP-address) that is generated by cookies on our website is transmitted to a google server in the USA and is sorted there for analysis purposes. This information is evaluated and summarized in reports to continually improve and optimise our online service. Information is not linked to people and is, subject to legal obligations to surrender such information and in so far as that no third parties process the information on behalf of google, not passed on the third parties. The customer can configure his or her browser so that cookies are rejected or deleted immediately. The customer is asked to use the relevant instructions given by the browser used. We inform the customer that numerous functions on our website may then not work properly. The creation of user profiles can be refused at any time including possible future use. The browser add-on that deactivates Google Analytics can be found under: http://tools.google.com/dlpage/gaoptout?hl=de.