STORY
Some win, some lose.
And sometimes just a tiny bit of luck is enough to define the winner of a game.
A friend of mine was on a business trip in Frankfurt, Germany.
To his disadvantage, the business meeting had not been very successful.
While still in Frankfurt, he drove past an old factory and saw a whole lot of old lamps.
Being the businessman that he is, that meant: some kind of new opportunity.
You can take them all before the trash truck comes, said the owner of the old lamps.
And so, my friend made a win out of his trip.

Once back in Munich, he stored all the lamps down at my warehouse.
They stayed there a few months and were quite forgotten about until an idea came to life.
Inspiration comes from all corners:
An artist's work next to the road with very heavy iron bowls gave me the idea
of combining the light aluminium lamps with these kind of heavy weight socket.
 
The final design was coated with matt grey and the top ring in orange.
The glass had no laser engraving, the dimmer was installed on the power cable
and the lamp had just a basic switch on the socket:
 
I handed the lamp over to my friend on his birthday as a gift.
It immediately filled his apartment in Munich with a new contemporary but very beautiful ambience.
Some say it really ties the room togehter:

A businessman likes good company, a good laugh, good wine, good design - his peer knows that too.
The freshly designed new lamp caught many looks and eyes during the several dinners and gatherings at his house.
People wanted the same lamp in their own homes!
This is how I started Quatre20.
Quatre20 is a professional project which is about unique pieces of lamps, designed and customized to your tastes and preferences.
Every lamp gets an identification plate with its own number.
WHATS NEXT? 
New set of lamps in progress:
...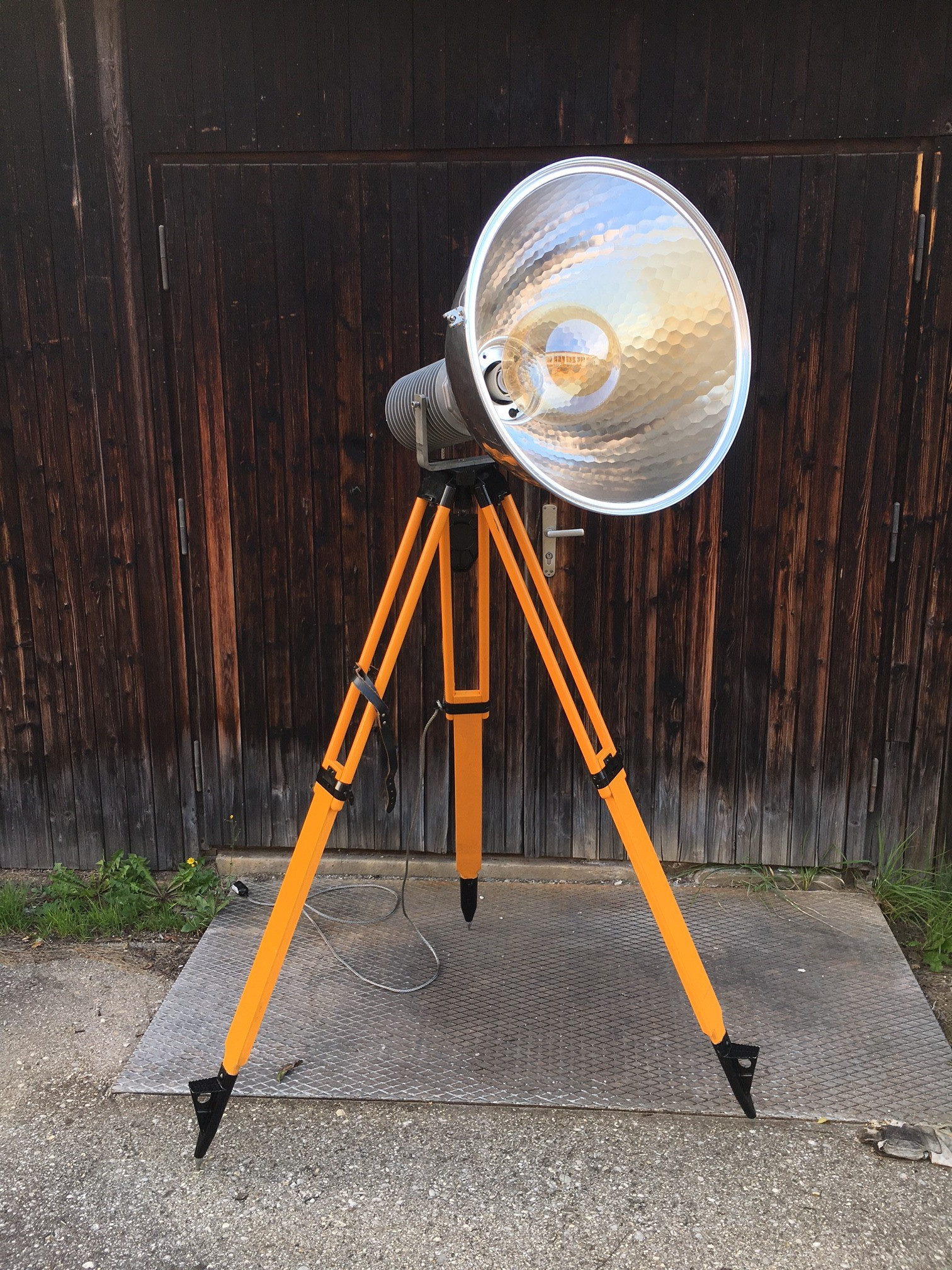 TO BE CONTINUED
 ...